Did you know, we have our very own Christian media resources library and it is available to your community within your EzyChurch App?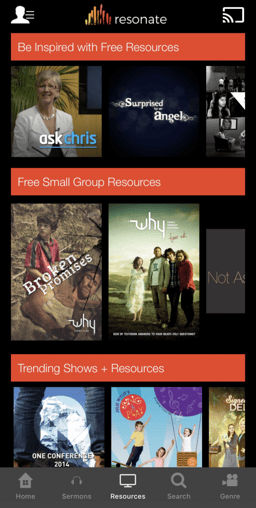 Resonate provides access to great family friendly entertainment with market leading parental controls. You will have access to our full Christian Resource Library and over 10,000 sermons from New Zealand and Australian Churches!
As a church using the EzyChurch platform you can also contribute to this amazing resource by publishing your sermons to the world thus giving access to other users who may not as yet be involved in a church community.
Along with teaching sourced from contributors using our platform we also have content from other ministries such as Focus on the Family & Chuck Missler.
Movies and other premium content range in price from $9.99 - 19.99 to buy with rental, between $4.99 and $7.99 often also available.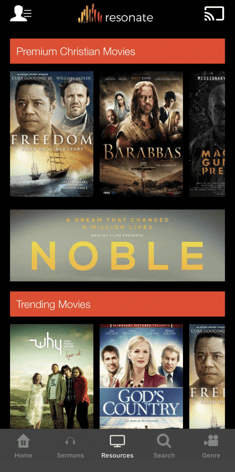 We have movies from the likes of Rialto, Umbrella & Heritage HM including titles like, Noble, Freedom, Machine Gun Preacher, and locally made content like Jumping in Puddles & Waiting For Baby Noel.
For our customers the inclusion of Resonate, free, to your community provides is just another way we are reducing your admin headaches and operating costs. No longer do you need to pay for additional resources for your congregation.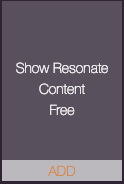 Adding Resonate to your app is easy. You can add the resonate resource content to your EzyChurch app, simply by activating it within your admin portal under functions!


Want to access the resonate content on any device? You can download the resonate app by following the links below or check our Resonate TV video on demand website here - https://resonatetv.co.nz